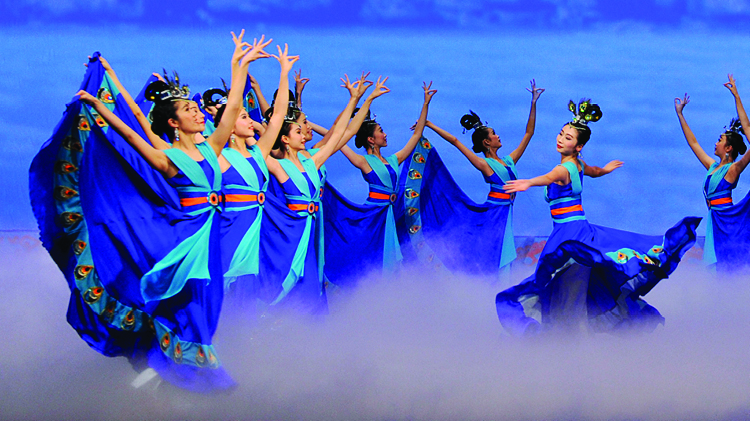 Note: This event has already passed.
Date: Dec 30 2017, 2 p.m. - 5 p.m.
Leisure Travel Services - 242 Fort Mervine Place Bldg. 228 Monterey 93944 Google Map
Your Presidio Leisure Travel Services invites you to join them for the Shen Yun
Performing Arts Authentic Chinese Cultural show www.shenyunperformingarts.org Don't miss this opportunity to see an extremely popular and unique show!
Itinerary:
1130 - Bus departs from Presidio Outdoor Recreation Bldg 228
1200 - Bus departs from Ord Military Community (OMC) Gen Stilwell Center
1330 - Estimated arrival at San Jose Center for the Performing Arts
1400 – Shen Yun Show begins
1700 - Depart San Jose Center for the Performing Arts
1830 - Estimated return to OMC and Presidio
Details:
Shen Yun is the world's premier classical Chinese dance and music company. The name Shen Yun means the beauty of divine beings dancing, and that is what the audience experiences. The Shen Yun Symphony Orchestra blends the spirit of Chinese music with the power of a Western orchestra.
For 5,000 years, divine culture flourished in the land of China. Shen Yun is bringing back this glorious culture. We invite you to visit this lost civilization. Shen Yun has combined ancient legends with technological innovations, and historically authentic costumes with breathtaking animated backdrops. They let classical Chinese dance do the storytelling, and share with you beautifully diverse ethnic and folk traditions.