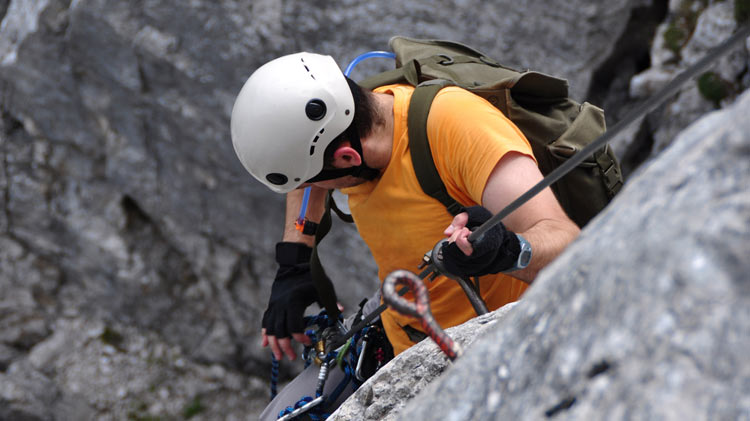 Pinnacles National Park Camp Trip
Note: This event has already passed.
Date: Feb 17 2018, 12 a.m. - Feb 19 2018, 11:59 p.m.
Trip Details:
Guided hike will be VERY STRENUOUS (10+ miles) but participant may choose to self explore the park at their own leisure. We will be hiking through two cave systems and FLASHLIGHTS ARE REQUIRED. Rock climbing requires upper body, core strength, and balance but is designed for BEGINNING CLIMBERS. Presidio Outdoor Recreation provides all climbing and camping equipment and meals while at the Pinnacles.
About Pinnacles National Park:
Pinnacles NP, located sixty miles south of Monterey, was formed by multiple volcanoes which erupted more than 20 million years ago along the San Andreas Fault. The resulting landscape is punctuated by rock spires and pitted with talus caves, home to 13 different species of bats. Pinnacles is one of the only places in the world to spot the endangered California Condor, with the largest wing-span of any bird in North America
Itinerary:
Saturday 17 Jan:
0900 - Depart Presidio of Monterey
1130 - Set up Camp @ Pinnacles Campground
1230 - Guided Rock Climbing/ Hiking
1700 - Dinner (provided)
Sunday 18 Jan:
0900 - Breakfast (provided)
1000 - Guidded Climbing/ Hiking (lunch provided)
1700 - Dinner (provided)
Monday 19 Jan:
0900- Depart Pinnacles Pinnacles Campground
1100 - Estimated Return to POM
There will be ample time to self-explore the park as well as participating in guided activities.
Cost
$99 Active Duty
$149 Civilian
Registration Info
Contact Presidio Outdoor Recreation and Leisure Travel Services
831.242.5506 to sign up
831.242.0895 questions