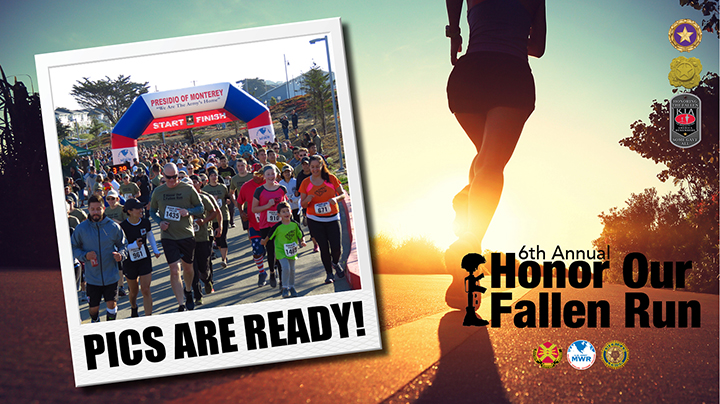 2018 Honor Our Fallen 5K/10K Pictures and Videos
Army Community Service - Main Office - 4260 Gigling Road Bldg. 4260 Ord Military Community 93955 Google Map
Thank you to all participants in the 2018 Honor Our Fallen 5K/10K Run/Walk. Below you will find links to our Flickr pages containing images and videos of the run, Pledges Photos for those that ran for a fallen Service Member, Run-4-Me Sponsored Active Duty Soldiers, along with the Vendors in attendance.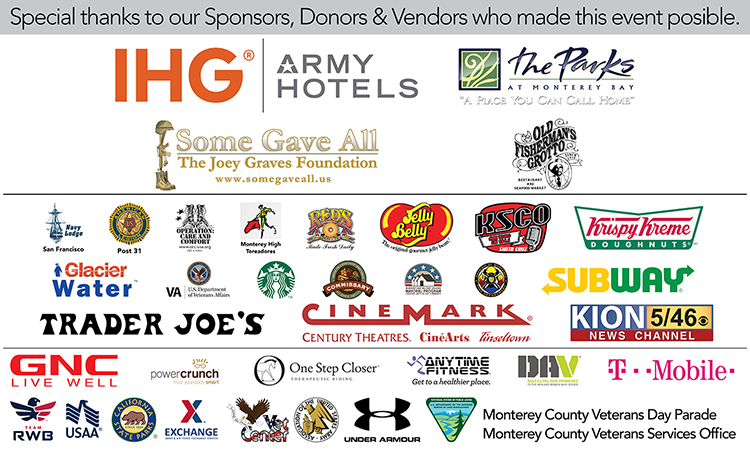 Thank you to all of our sponsors big and small. We would not have been able to pull this off without you. Please take a moment to visit these wonderful organizations and thank them for their support.
IHG, The Parks at Monterey Bay, Some Gave All, Old Fisherman's Grotto
Navy Lodge San Francisco, American Legion Post 31, Operation Care and Comfort, Monterey High, Reds Donuts, Jelly Belly, KSCO, Krispy Kreme, Glacier, VA Clinic, Starbucks, Cinemark, Ord Commissary, Mayoral Program, POM Fire, Subway, Trader Joe's, KION
GNC, Powercrunch, One Step Closer, Anytime Fitness, DAV, T Mobile, RWB, USAA,
CA State Parks, AAFES Exchange, Vet Center, AUSA, Under Armour,
Bureau of Land Management, Monterey County Veterans Day Parade,
Monterey County Veterans Services Office
All pictures are available on Flickr and are downloadable free of charge.
Go to the Flickr page you are interested in
Click on the picture
Look for this download icon in the lower right hand corner


Click on the icon to get the file sizes available for download


Click on the files size you want to download. Original is large but it's the best for printing.
Race Day Video
Click here to go to Youtube to watch the video
Presidio FMWR Pics
Album #1 Click here to view and download images from Flickr
Album #2 Click here to view and download images from Flickr
Album #3 Click here to view and download images from Flickr
Pledge/Run-4-Me Pics
Click here to view and download images from Flickr
Public Affairs Office Pics
Click here to view and download images from Flickr
Vendor/Misc Pics
Click here to view and download images from Flickr